Strawberry picking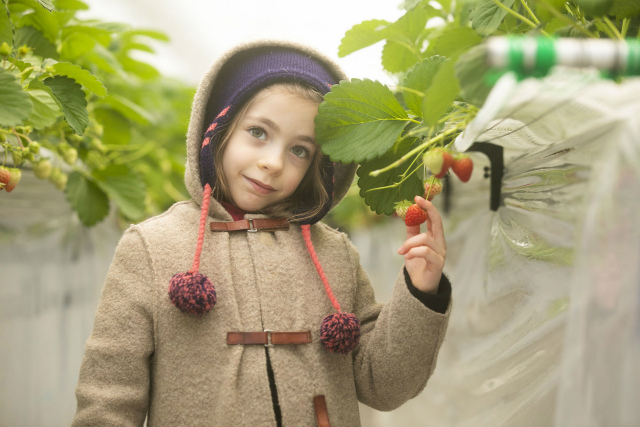 Try three famous types of Japanese strawberries fresh from the plant! The farmers at Jolly Farm, nicknamed "Seaside strawberry field", put a lot of love in cultivating strawberries in their greenhouses. Learn how to pick and compare the taste of the sweet and round 'Yotsuboshi', the red and tender 'Akihime', and the deliciously sweet and sour 'Beni Hoppe'. You can eat as many as you want for one hour!
Pappy Fruitspark
At this strawberry picking farm you can take in the beautiful scenery while enjoying the sweet strawberries produced in the foothills of Mt. Aoba.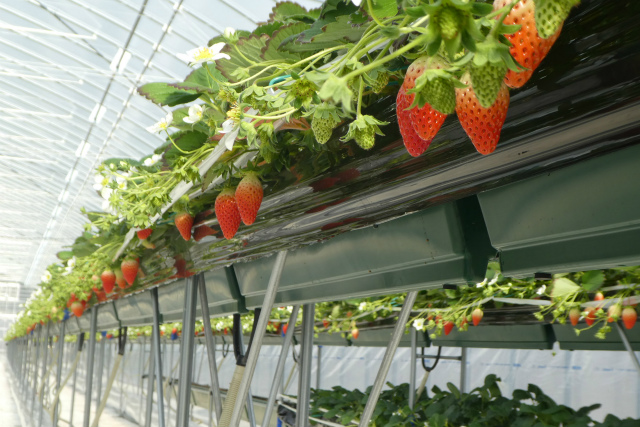 Jolly Farm
This strawberry picking farm is easy to access and visitors can eat and compare several varieties of strawberries such as Benihoppe, Yotsuboshi and Akihime.