Welcome to
Takahama

,
a natural haven by the Sea.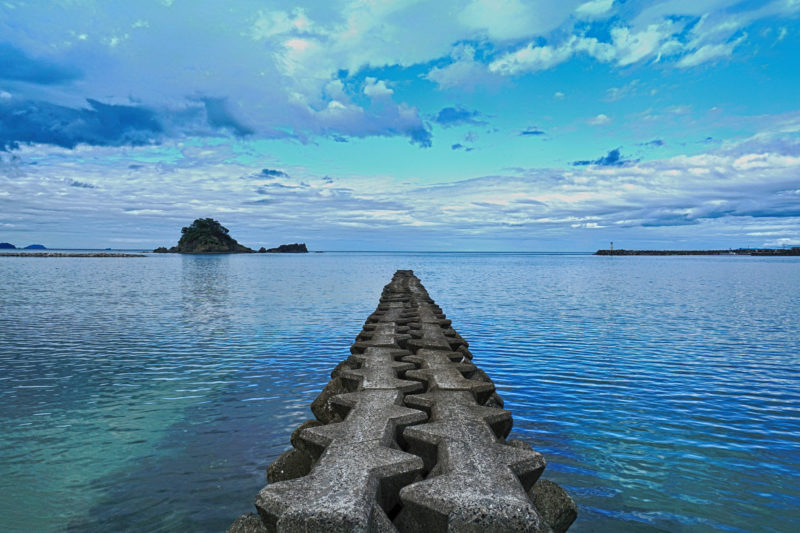 On the western tip of Fukui Prefecture lies the secluded seaside town of Takahama.
A natural haven surrounded by the Japan Sea to the North and mountain ranges to the South, the little fishing town of Takahama has developed its own unique history and culture,and is the perfect place to unwind and reconnect with yourself through nature.
Enjoy 8km of stunning coastline, with secret bays and a host of activities.
Explore the iconic Mt. Aoba, a popular hiking destination with breath-taking views.
Savor the rich food culture, prized for its fresh seafood and seasonal fruits & vegetables.
Discover ancient Japan, through shrines and temples with over 1300 years of history.
Immerse yourself in the culture, and spend some time with the friendly locals.
Areas Information
4 Areas:Takahama is divided into four areas, and each has its own unique character.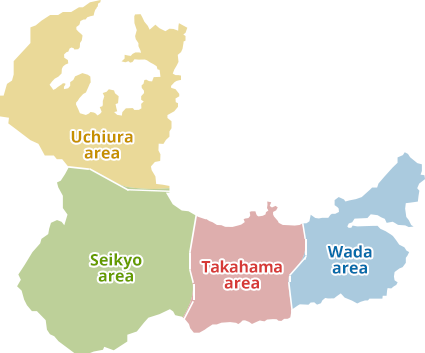 Uchiura area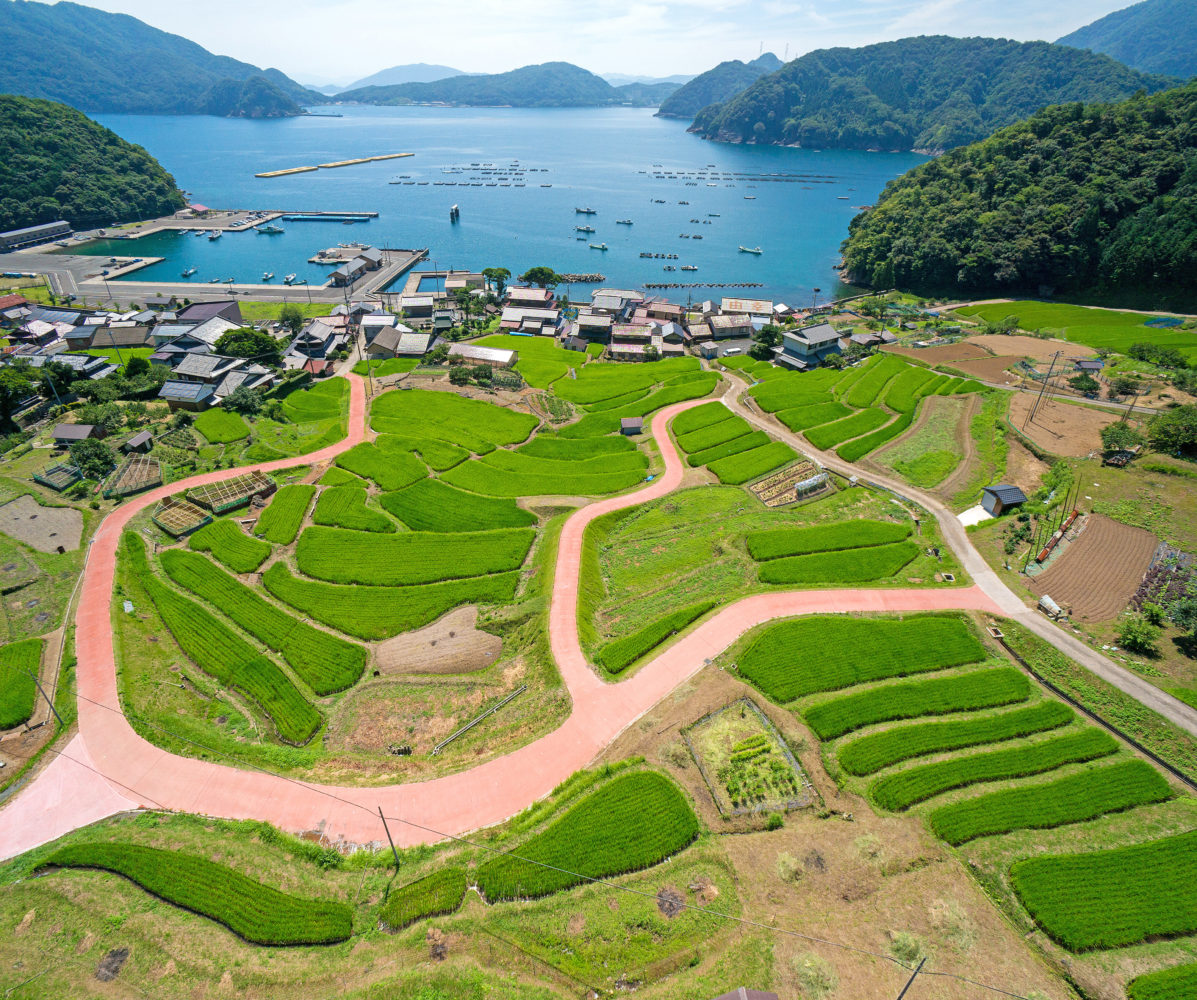 In addition to the Hibiki rice terraces (one of Japan100 finest rice terraces), this peninsula is home to Goshikiyama Park, Hirose Auto Camp, Otomi Cliff, places to fish, and more, with plenty to do in the great outdoors through all four seasons.
Seikyo area
Formerly called "Aonogo", the Seikyo area is home to the revered Mt. Aoba, the symbol of the town that attracts hikers and pilgrims all year round. Known for its fertile soil and many small villages producing seasoning vegetables, its scenic views retain the nostalgia of traditional Japanese life.
Takahama area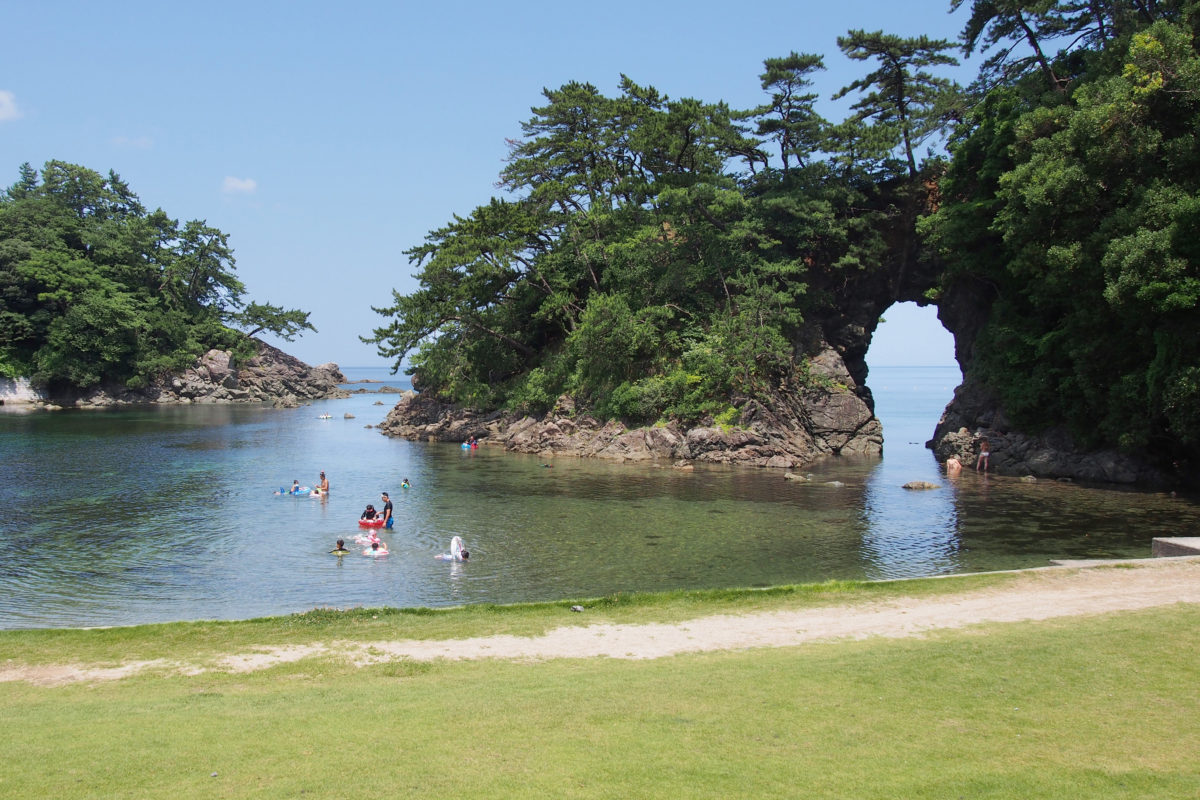 Home to beautiful scenic spots like Shiroyama Park & Meikyodo Cave, the Takahama area is the town center and is where you`ll find most supermarkets and many other public facilities, Walking along the old Tango Highway and visiting the port district really evokes the atmosphere of a fisherman`s town.
Wada area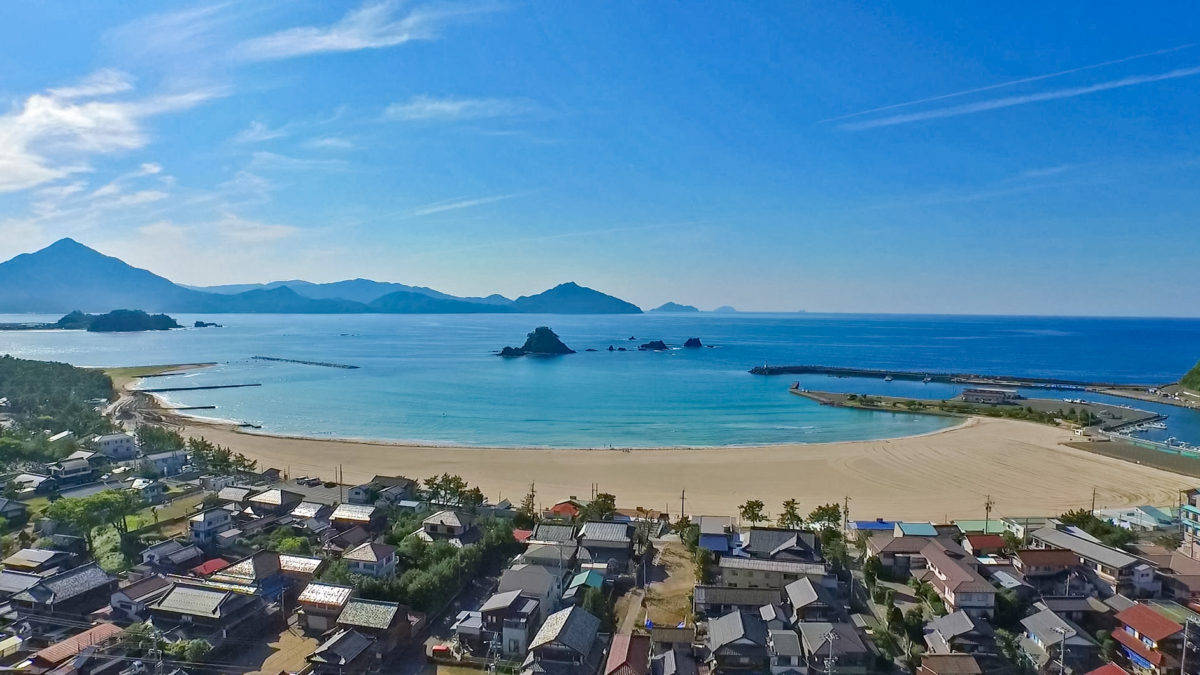 Wada is home to the beautiful 'Wakasa Wada Beach', which was the first beach in Asia to receive the International Environmental Certification "Blue Flag." Wada's historical district still has many Japanese Minshuku Inns, and the traditional atmosphere of strolling through the narrow streets can still be enjoyed today.