Breads
Takahama has lots of great little bakeries that have enjoyed their customers patronage for generations. Many customers will travel to Takahama from other towns to buy popular products, such as the award-winning "Wakasa Rusk," which comes in a variety of sweet and savory flavors.
Mugiwara-Boshi Bakery
A local bakery established in 1986 and loved by the Takahama locals. The award winning "Wakasa Rusk"is a favorite and the "Sweet bean paste bread" which is made by kneading adzuki bean paste into bread is also popular and sells out very quickly.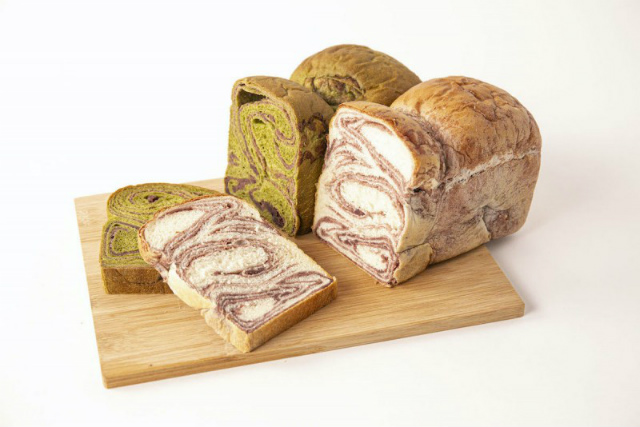 Please Bakery
This bakery is loved by the locals and has a variety of delicious breads such as the popular cream torte known as "Triangular-shaped bread" with a superb cream cheese sandwiched between fluffy bread on the outside.