Daijoji Zen Temple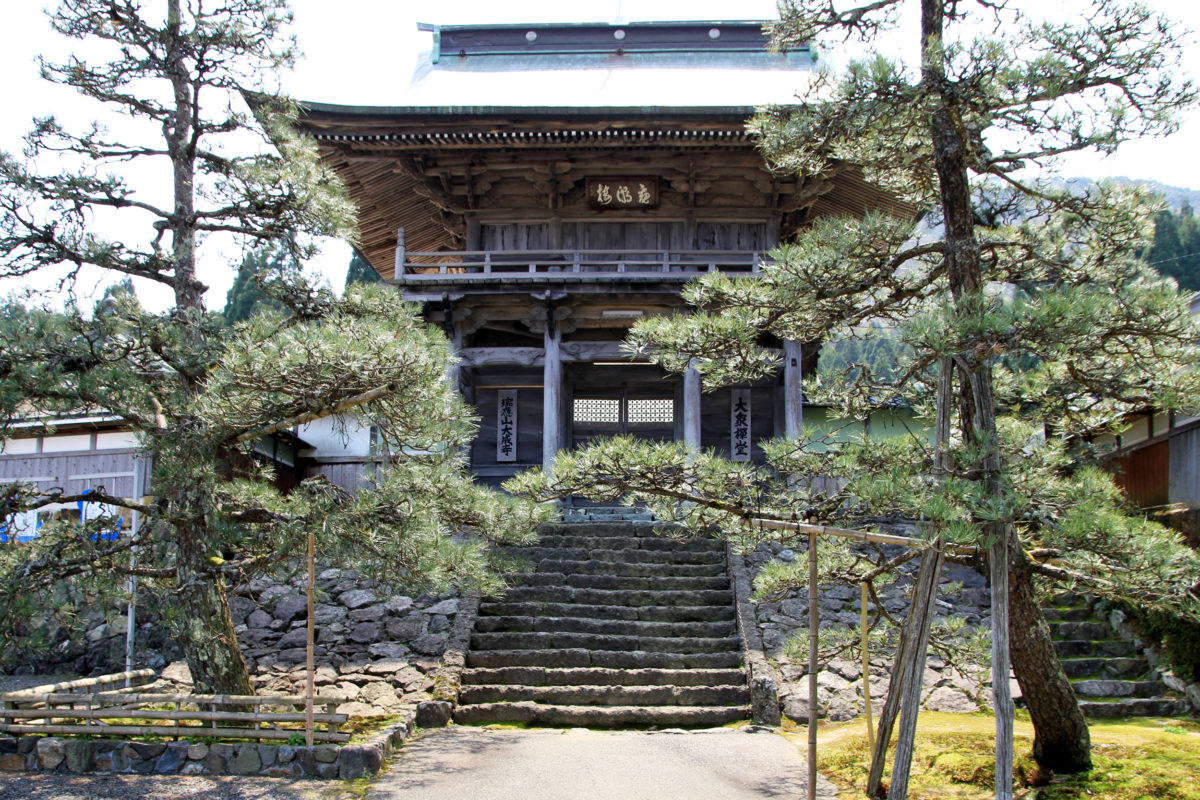 Mt. Zuiouzan Daijo-ji Temple
Sect: Rinzai Sect Kennin-ji School
Principal Image of worship: Shoukanzeon Bosatsu
Goeika:日引なる ふるさと遠く聞こえこし やさかを偲ぶ今日ぞ尊し。
It was founded in 1351 by Ashikaga Takauji's second son, Motouji. As it is written in Goeika poem, it was originally called Zuisenji Temple, and was located in the Uchiura area, but it was destroyed by fire. In 1394), under the patronage of the feudal lord of Obama, Otaka Shigenari, the temple was re-built in its current location, where it was renamed Daijoji Temple, in honor of the feudal lord's virtue.
Various halls were destroyed by fire when the sixth head priest, 梅岩瑞賢侍者 was the chief priest, but in 1550, the feudal lord Motomitsu TAKEDA, restored the temple to its former splendor.
The magnificient temple gate is an eight-legged two-storied gate, built in 1821, and has been designated as an important cultural property of the town. The temple is also the 31st Site along the Wakasa 33 Kannon Pilgrimage Route.
Details
Contact
TEL : 0770-72-3089
FAX:0770-72-4089
Address
31-3 Hiki, Takahama
Access
Car: 15 mins. from Oi-Takahama IC on the Maizuru-Wakasa Expressway.
Train: 17 mins. walk (1.3 km) from Aonogo Station on the JR Obama Line.