Herbal Village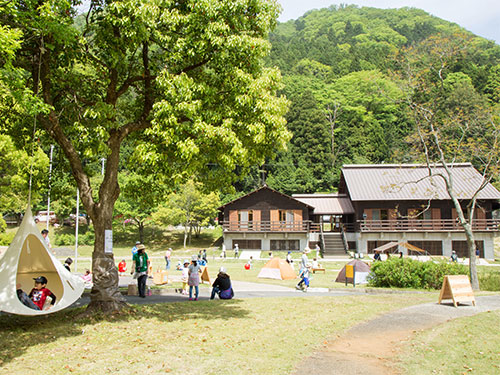 Located by the entrance to one of Mt. Aoba's hiking trails, Herbal Village is a tranquil retreat where you can learn about a variety of medicinal plants that can be found on this mountain.
Its spacious garden is a great place to be in nature, and the visitor center has an exhibition hall displaying an array of tradition herbal medicine, with explanations on their uses.
There is a cafe and shop serving herbal tea blends and medicinal cuisine (Yakuzen-ryori), as well as many activities on offer, such as herbal tea-making workshops and arts & crafts workshops using natural materials.
Details
Open
10:00 17:00
Contact
Herbal Village (Mt. Aoba)
☎ 0770-50-9012
FAX:0770-50-9013
Address
2-4 Nakayama, Takahama
Access
40 minutes walk from Aonogo Station on the JR Obama Line.
25 minutes by car from Oi-Takahama IC on the Maizuru-Wakasa Expressway.
Parking
44 spaces(Parking area is open from 8:30~)