Nakayamadera Temple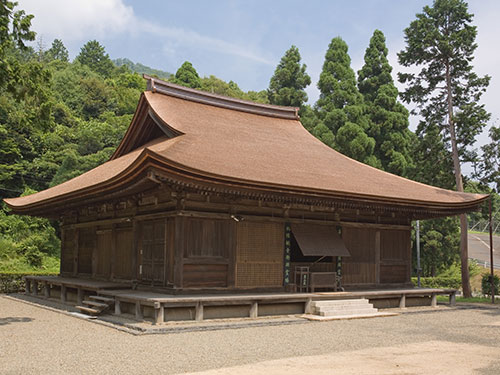 Nakayamadera temple is located 100 metres above sea level, on the east side of Mt. Aoba, and is the 1st site along the 33 Kannon Hokuriku Pilgrimage Route. It is said to have been founded by the great Daitoku Taichou Daishi in the year 807, and the main building which stands today was re-built in 1343.
The principal image of Buddha (Batou-Kannon, Hayagriva) and the two Deva King statues (Kongo Rikishi) which guard the temple gate are both designated as national important cultural propertes.
The temple also has a modern-style tea house, which offers a splendid view of Takahama and the Japan Sea.
Details
Contact
Nakayamadera Temple 0770-72-0753
Address
27-2 Nakayama, Takahama
Access
Walk: 40 mins. walk from JR Aonogou Station.
Car: 30 mins. drive from Oi-Takahama IC on the Maizuru-Wakasa Expressway.
Parking
10 spaces